The calendar says (almost) Spring! Mother Nature's signs are all around... The crocuses are in full bloom and the daffodils are sprouting leaves and buds. If all goes well (no more snow storms), the island of Nantucket and most of Cape Cod's Route 6A from Sandwich through Brewster will soon be in full bloom.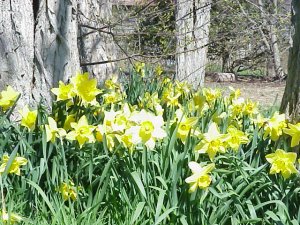 Take a stroll through the gardens of St Mary's Church in Barnstable Village or
Spohr Gardens
in Falmouth for magnificent displays of color and variety. The 42nd annual
Daffodil Festival on Nantucket
will be held from April 29- May 1. The island celebrates
springtime awakening
with art shows, tours, the antique car parade and tailgate picnic, exhibitions, contests, lectures, and, of course, the annual Nantucket Daffodil Flower Show!
Brewster in Bloom
, a 3 day festival, May 6 - 8, includes the Cape Cod 5 Bloom Run, golf events at Captains Golf Course, Juried Fine Arts & Crafts Show, a Kid Fest and the annual town parade. Other annual daffodil events are planned in Barnstable, Falmouth, and Osterville - check our
Calendar
for dates and times. Want to grow your own daffodils? Visit the
American Daffodil Society
for information on growing a variety of daffodils.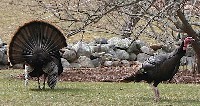 Need some more tangible proof of Spring? Along with the natural, there are several other signs of Spring... We are changing the clocks ("Spring Ahead") on Sunday March 13 - the sun is setting later and soon it will still be light out at 7:00 PM! College students are lining up summer jobs. Gramma will soon be heading home from Florida!
Baxter's
is opening soon for the season; mating season is underway for the
wild turkeys
-just what we need, more turkeys!;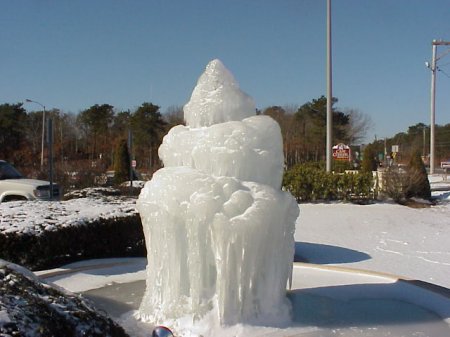 Paymomet Performing Arts Center
,
the Cape Playhouse
, and
Cape Cod Melody Tent
have announced their summer line-ups; the
Wellfleet Drive-In Theatre
, although not open yet, has announced their opening date!!! and the fountain at the
Cape Codder Resort
should be defrosting soon - all more sure signs of SPRING!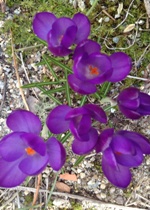 Spring is a good time to book a summer vacation. As always, for wonderful places to stay on the Cape check out
AllCapeCod.com Lodging
; for Nantucket see
AllNantucket.com
, and for Martha's Vineyard visit
AllVineyard.com
.