Labor Day traditionally marks the official end of the Summer season. The college students have left their summer jobs and are back to classes. The buses are rolling and K - 12 students are enjoying school and fall sports. The sun is rising later and setting earlier, the days are getting shorter. The traffic has eased up on the major roads, and most of the out of state plates are gone. Don't close up the summer cottage or bunker down inside just yet...

Get outside and enjoy all the Cape & Islands have to offer outdoors during the glorious fall months!

Several towns celebrate the spirit of community, the change of seasons, or the fall harvest with festivals that include something for everyone. The 39th annual Eastham Windmill Weekend, is "a community festival, a fair, and a family party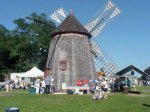 all rolled into one", held on the weekend following Labor Day. Activities include a sand art competition, road races, band concerts, arts and craft show, tricycle race, dancing, a parade along Route 6, food and more. Martha's Vineyard Wind Festival is September 10th at Ocean Park, Oak Bluffs. Say goodbye to summer while celebrating wind with kite making, kite flying, Frisbee games, model sailboat racing, kite boarding, musical entertainment and more! The seventh annual Orleans Pond Coalition "Celebrate our Waters" weekend, September 16th through the 18th, offers many new events, encore presentations of some of old favorites - all events are free!!! Members of the Wampanoag Nation along with the Bourne Historical Society host Wampanoag Day on Saturday, Sept 17th from 11:00 AM to 3:00 PM at the Aptucxet Trading Post Museum Complex. Come celebrate Native American cultural with food, crafts, games, dance, and more traditions. The sixth annual Orleans Pond Coalition "Celebrate our Waters" weekend, is also September 18th through the 20th, with many new events, encore presentations of some of old favorites - all events are free!!! Since 2006, the Provincetown Tennessee Williams Theater Festival has honored Tennesse Williams, celebrating his Cape Cod connections, by presenting his classic and undiscovered plays. This year's festival runs September 22nd through the 25th.
The 47th Annual (Bourne) Scallop Festival takes place September 23rd through 25th at the Cape Cod Fairgrounds. This 3 day festival features scallop & herb roasted chicken dinners, a food court - beer & wine, chowder, lobster rolls, raw bar, hotdogs, burgers, desserts and much more, a large juried craft show, Midway rides & games and non-stop music entertainment! Too much to mention here, visit scallopfest.com for complete schedule.

"Autumn in Olde Cotuit" is a popular family event hosted by the Historical Society of Santuit & Cotuit. Held this year on Saturday Sept 24, this event features artisans demonstrating 19th century crafts including - quilting, rug hooking, open hearth cooking in the Homestead, knot tying, Nantucket basket weaving, and more. Admission fee includes the price of admission, a meal with drink, and all activities on the museum's grounds. Also, on September 24, is Cape Cod Beer's Annual Oktoberfest! Admission is free; celebration includes a special beer release, hot pretzels and beer cheese, brats & dogs, Oktoberfest games & prizes and live music by Polka Dan & Beetbox Band!

The fun continues into October starting with ClamBQ! - The Orleans Food & Music Festival on October 1 at Eldredge Park in Orleans. Up next, the Milestone Cranberry Bog and the Nantucket Conservation Foundation's 13th Annual Cranberry Festival on Saturday October 8, 2016, Rain or Shine. Watch and learn the history of the berry harvest- event includes demonstrations, hayrides, games, food and music.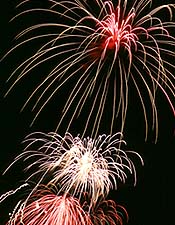 The 38th Annual Yarmouth Seaside Festival runs October 8th, 9th & 10th - featuring: Fireworks!, bed race competition, giant craft fair, kid's rides, children's tent, Seaside Clowns, musical entertainment, African Dance & Drums, magician, demonstrations, farmers market, 5 K road race, sandcastle contest, lots of food vendors! No parade this year. Visit seaside festival website for complete schedule! The 16th annual Wellfleet OysterFest celebrates Wellfleet's famous oysters and its deep-rooted shellfishing traditions with a Shucking Contest, Fine Arts & Crafts Fair, 5K Road Race & Tennis, and more. This year's event takes place on Saturday, October 15 and Sunday, October 16 in the town center. Don't miss this street party of food, art, music, fun and games for children of all ages!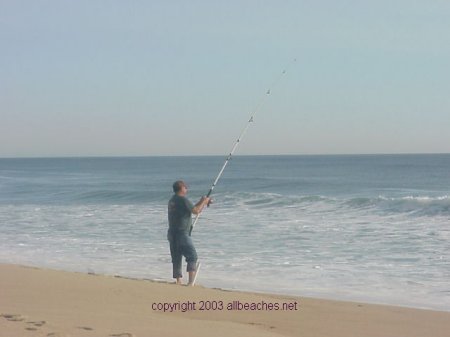 For those who prefer the solitude of nature, the cooler crisper weather makes for a perfect day of hiking, biking or fishing on Cape Cod and the islands of Martha's Vineyard & Nantucket. The Cape Cod National Seashore stretching from Eastham to Provincetown has several walking trails and bike paths, in addition to the beaches which are still nice to visit in the fall. The Wellfleet Bay Wildlife Sanctuary consists of woodlands, salt marsh, barrier beach and heath lands. Its 5 miles of scenic trails wind through the habitats of a wide variety of wildlife, including songbirds and shorebirds. Visit Mass Audobon Wellfleet Bay web page for visitor information. Other Mass Audubon Cape Cod & Island sanctuaries are located in Barnstable, East Falmouth, Wareham, Vineyard Haven, and Nantucket.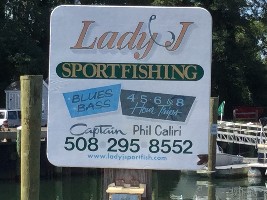 See our list for more Cape Cod Hiking Trails. Last, but certainly not least, check out our fishing page to book a Cape Cod fishing charter and catch some fish and excitement!

As always, for wonderful places (and off season specials!) to stay on the Cape check out AllCapeCod.com Lodging; for Nantucket see AllNantucket.com, and for Martha's Vineyard visit AllVineyard.com. Come spend Fall on The Cape and Islands!