As
Tropical Storm Jose moves up the east coast, a tropical storm warning is in effect for parts of Cape Cod & Islands. Cape Cod will most likely experience heavy rain, damaging winds, high surf and rip currents, possibly power outages and some coastal flooding. Weather forecasts are calling for rain with high winds from Tuesday through Wednesday. Visit
NOAA
to track the storm and the
National Weather Service
for local forecasts. As always, during hurricane season, Cape Cod & Islands residents, along with our New England neighbors, should take a few simple but necessary precautions.
Before any major storm hits, it is a good idea to stock up on some basic items - clean drinking water, non-perishable food, baby formula and other needed baby items, prescription medication, first aid essentials, gas or charcoal for the outdoor grill, pet food, batteries for flashlights and transistor radios, candles, firewood and matches. Charge battery powered lanterns, along with cell phones, digital cameras, iPods, iPads and any other electronic devices that are now considered necessities; Verizon customers should locate the old-fashioned rotary dial "Princess" phone that needs no additional power. Comcast subscribers are out of luck. It is also a good idea to freeze extra ice-packs and have coolers on hand to keep refrigerated items safe to eat. Before shopping, organize and take inventory of the refrigerator - best to avoid an overstocked freezer to minimize losses in the event of an extended power failure.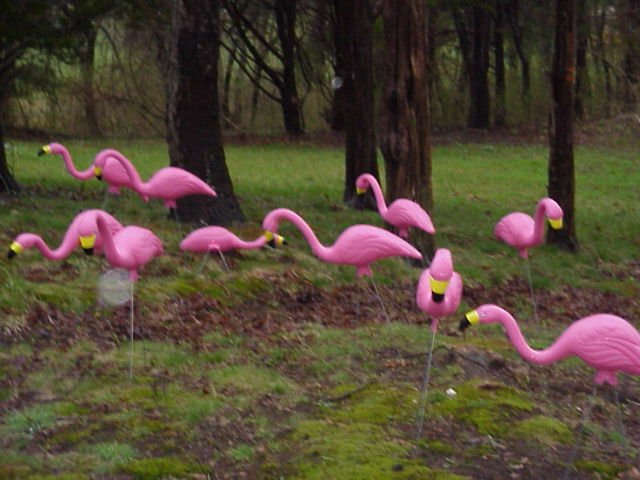 In advance the storm, it is advisable to put away all patio furniture, children's yard toys and bikes, and to remove any bird-feeders, hanging plants, or flags. Those lucky enough to live on the water, should board or shutter windows. Take a walk around the outside of the house and cage any pink flamingos (or other
decorative items
junk) that could become airborne. Get up on the ladder and clear the gutters of all leaves; check trees and trim any dead branches. Swap screens for glass in storm doors.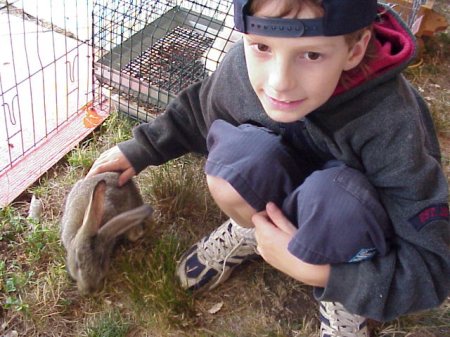 Clear a place inside the garage for outdoor rabbit hutches, or better yet bring pet bunnies into the house. Fill the gas tank of at least one family vehicle. Be a good neighbor - check in with elderly neighbors to see if any assistance is needed before and during the storm.
Well water users should fill bathtubs,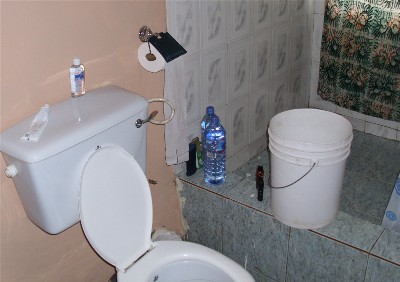 so that toilets can be flushed manually with a bucket of water scooped from the tub. To avoid damage to expensive TV's, personal computers, modems, stereo systems, game systems and all other electronic devices, unplug these items prior to the power flickering. Organize fun things to pass the time and to prevent the kids from whining of boredom if trapped in the house during the storm. Have children put together entertainment survival kits - favorite stuffed animals, flashlights, books, cards, board games, and other old fashioned toys that don't require electricity. Make sure school books are accessible. Even though high school and college students may hope for a week of no classes, homework should be done just in case...
Adults of legal age, 21+, may want to make a beer/wine run while it is still safe to travel. For a local brew, try
Cape Cod Beer
and
Cape Cod Winery.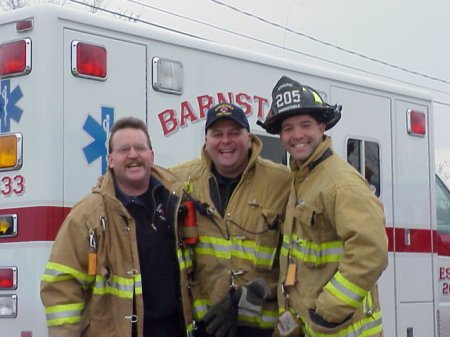 As the storm progresses, watch or listen to the news and heed all state and local government warnings.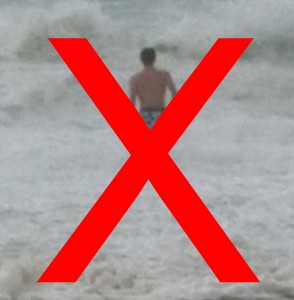 If asked to evacuate, pack up and go. Make sure to bring valid identification (driver's license, social security card, passport or birth certificate), and cash/checks as ATMs will be inoperable without power; take family pets to
ensure their safety.
If asked to stay off the roads, please stay at home and leave the roads free for emergency vehicles and clean-up crews. Check out beach erosion when it is safe to travel. Listen to your mother, NO Swimming! Report downed wires and power outages by calling EverSource at 800-592-2000. Report natural gas outages to National Grid by calling 800-548-8000. In the event of power loss, if it is safe to grill outside, partially defrosted items from the freezer may be bbq'ed before eating non-perishables to make food stocks last longer.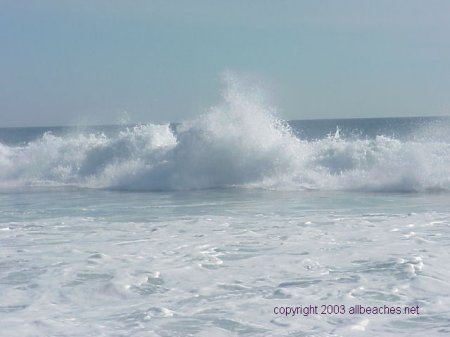 Massachusetts Emergency Management Agency
is a good resource stay up-to-date with state wide hurricane announcements.
EverSource
offers electrical safety measures and some helpful hints on getting ready for and weathering the storm. The Centers for Disease Control and Prevention's
"What You Need to Know When the Power Goes Out Unexpectedly"
offers food safety guidelines. For more disaster information visit the
American Red Cross
. If needed, a list of Cape Cod emergency shelters and current status will be posted by the
Barnstable County Regional Emergency Planning Committee
.
Pet owners needing information or assistance locating a pet friendly shelter can contact DART, the
Cape Cod Disaster Animal Response Team
. Please use extreme caution and good judgment when traveling and avoid flooded roads and dangerous driving conditions.
Hope for the best, but plan for the worst. Be aware, be informed, be prepared, be alert, be safe!